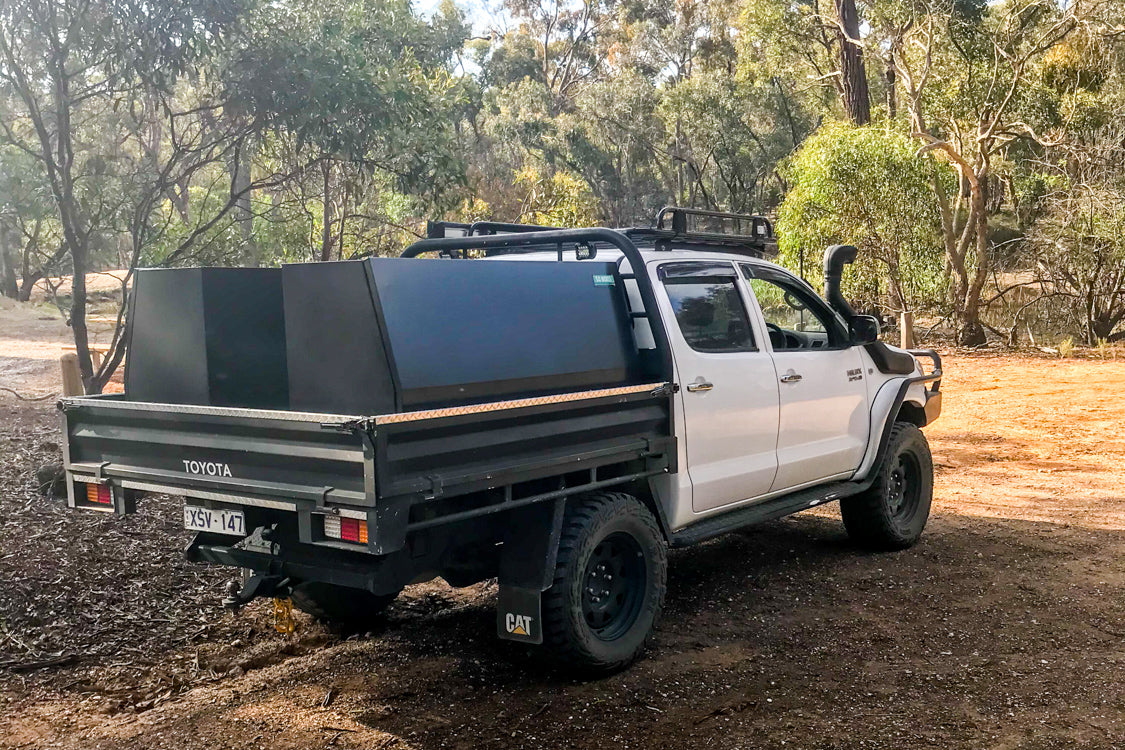 TESTIMONIALS
Purchased my two black tc boxes around a year ago and have never looked back or had any problems! Best quality boxes going around and plenty of storage 👌🏻
-Christopher B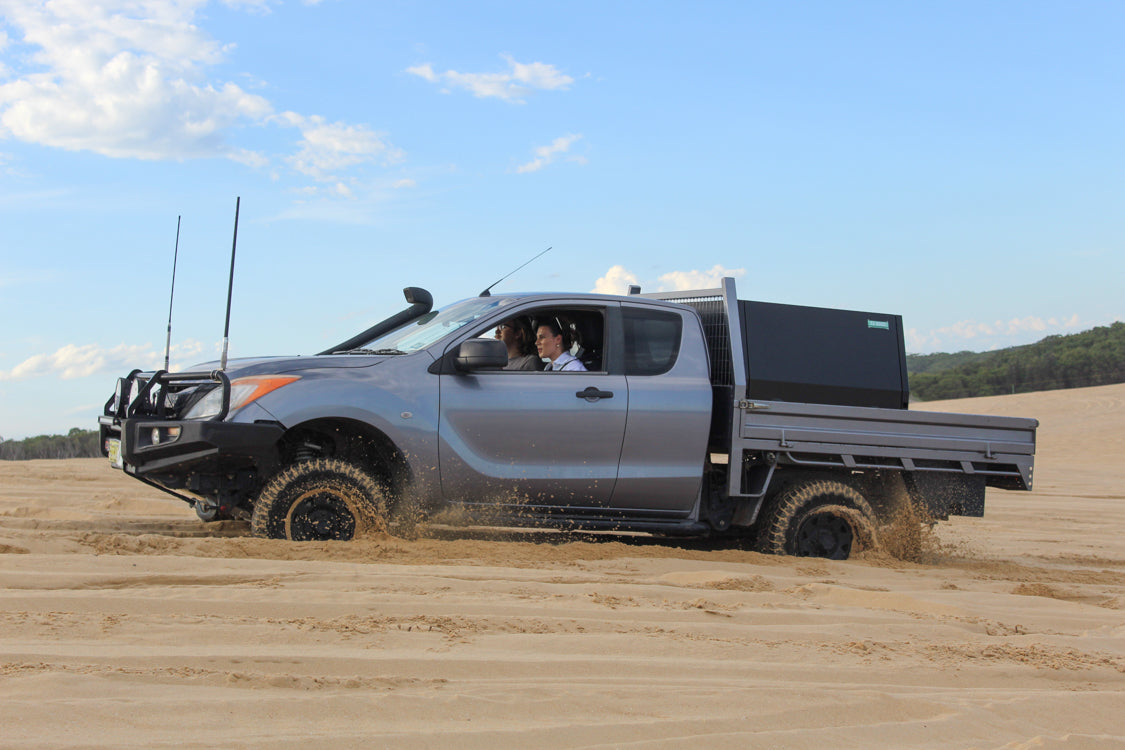 TESTIMONIALS
"I've got the 1200mm canopy and it's been phenomenal. It was very well priced considering how well the box is built. Everyone I show the box too is impressed and it hasn't leaked a drop of water or had any dust ingress. Great service and a great product."
-Maximus C
TESTIMONIALS
"I wanted a strong, long-lasting canopy that I could set up right and have for many cars to come. I did my research and found the reviews and feedback from TC was nothing but positive. I ordered the canopy online and picked it up from the Adelaide freight depot two days later. Since then, the canopy's strength, durability and finish compared to others I have come across is not comparable."
-Maximus C
Turn your ute into the vehicle of your dreams with a high-quality, sturdy ute tray from T.C Boxes. Our alloy ute trays are the perfect sturdy base for toolboxes, canopies, dog boxes and so much more — allowing you to keep your gear handy and organised no matter where the road takes you.
Durable aluminium ute trays designed for work and play
Here at T.C Boxes, we design things to last, and our ute trays are no exception. Each tray is made from high-quality industrial aluminium for maximum strength that won't add too much weight to your ute. And when it comes to carrying, heavy-duty 8mm bracing ensures that you'll get the most out of your tray.
All trays include built-in wheel guards, LED tail lights, a license plate light, a convenient built-in trundle drawer for extra storage and several other awesome features. Trays are available with or without a headboard and come in three standard sizes and three distinct finishes.
Shop ute trays for sale at T.C Boxes
Whether you're kitting out your ute for storing the tools of your trade or you're treating yourself to the ultimate outdoor storage solution for your next big campout or hunt, our range of trays is the place to start. Our durable trays provide the perfect place for all your storage solutions, from a dog box for Fido to secure toolboxes for your gear.
Browse our range today to find some of the best aluminium trays in Australia. Not sure where to start? Our expert team is always ready to lend a hand — get in touch and we'll be happy to help you find the perfect tray.
Once you've picked out the right ute tray, reach out to our team to get an installation quote or talk to your local fabricator for professional installation close to home.
Frequently asked questions
FAQ's
Below are some of the most commonly asked questions we get, if you havent found the answer you need, get in touch.
What is the standard ute tray size?
Standard ute tray sizes differ from model to model. All the ute trays at T.C Boxes offer varying lengths from 1650mm to 1800mm and are 1775mm wide. This should fit most of the common dual-cab utes you'll find.
How much does a ute tray weigh?
Ute trays can be made from a variety of materials, most popularly steel or aluminium. Steel ute trays naturally weigh much more than the average aluminium tray, which can greatly affect how much your ute can carry.
Aluminium trays weigh approximately 100kg, while steel trays often weigh twice as much. Aluminium ute trays are therefore much more appealing, as they will allow you to carry heavier loads while still offering enough strength for even the toughest of jobs.
How much do ute trays cost?
Ute tray prices vary greatly, depending on factors such as the length, where you buy it from and any extra features that are included. Keep in mind as well that custom alloy ute trays will cost much more than ready-made trays.
Here at T.C Boxes, we're proud to offer high-quality trays at prices that we know are affordable. After all, what's the point of investing in a ute tray if it won't hold up for years to come? While most companies won't talk about prices until you ask for a quote, we believe in being upfront about the cost so that you can better plan for outfitting your ute or truck.
T.C tray prices start at approximately $5,000 and vary depending on the model and finish you select. A little pricier than some options, sure, but well worth the cost when you consider that T.C trays are one of the most durable, efficient and well-made options available.