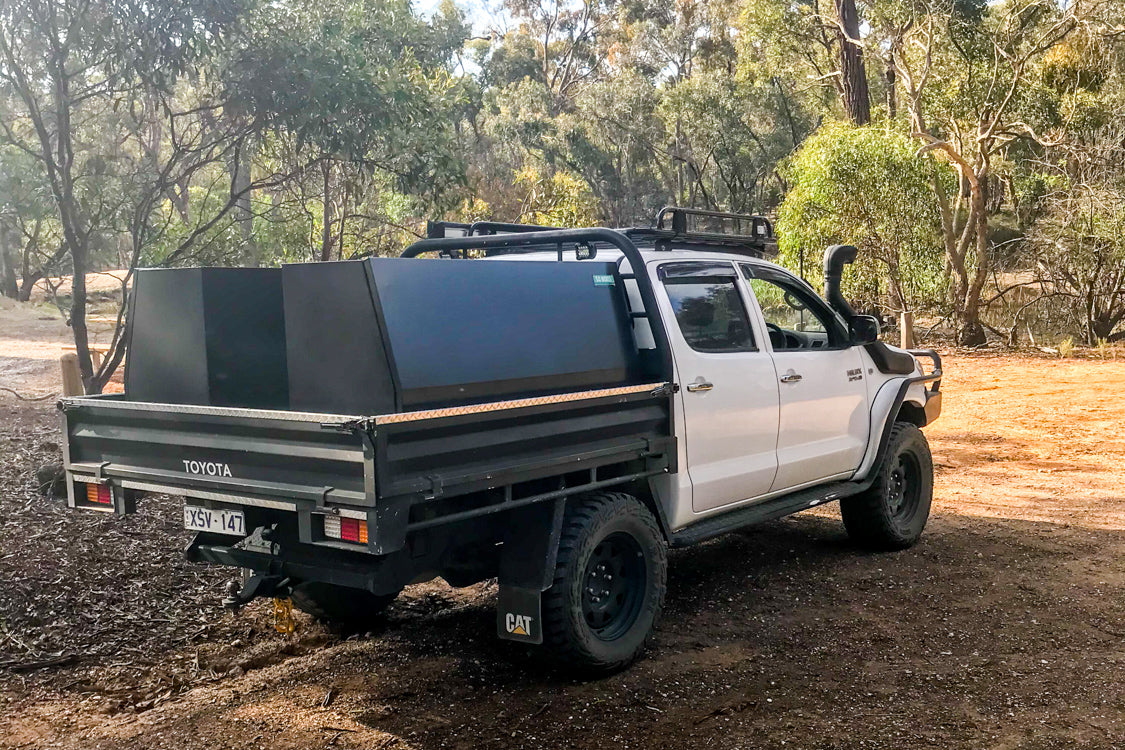 TESTIMONIALS
Purchased my two black tc boxes around a year ago and have never looked back or had any problems! Best quality boxes going around and plenty of storage 👌🏻
-Christopher B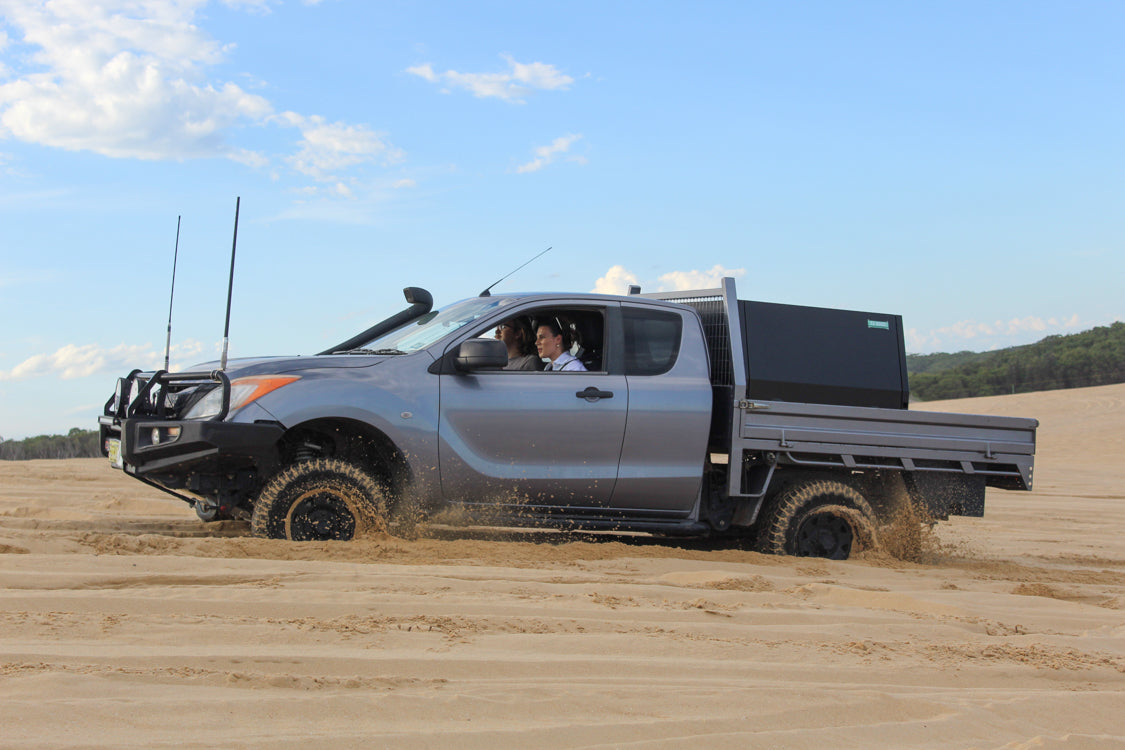 TESTIMONIALS
"I've got the 1200mm canopy and it's been phenomenal. It was very well priced considering how well the box is built. Everyone I show the box too is impressed and it hasn't leaked a drop of water or had any dust ingress. Great service and a great product."
-Maximus C
TESTIMONIALS
"I wanted a strong, long-lasting canopy that I could set up right and have for many cars to come. I did my research and found the reviews and feedback from TC was nothing but positive. I ordered the canopy online and picked it up from the Adelaide freight depot two days later. Since then, the canopy's strength, durability and finish compared to others I have come across is not comparable."
-Maximus C
Heavy duty tradesman trailers for the toughest jobs
Looking for high-quality tradesman trailers in Australia? You've come to the right place.
At T.C Boxes, we know exactly what makes a great tradie trailer— we're talking heavy-duty frames, loads of secure storage inside and out, and even an integrated electrical management system that's sure to make your trailer stand out on the job site.
Take a look at our mobile workshops today and experience the difference that a tough and durable tradie trailer can make for you.
Find the perfect tradie trailer to get the job done
Working out of your rig? We've been there. That's why our team at T.C Boxes is bringing you some of the best tradesman trailers in Australiain the form of our Anvil TX and Forge TX trailers.
These beauties are built to last with a tough, powder-coated, galvanised steel structure that will hold up even in the harshest Australian conditions. Each trailer has plenty of drawers and compartments to store all your tools and equipment, keeping it well-organised and easy to access. As for security, there's no need to worry about it — we've set up your trailer with advanced motion sensors to keep your items safe.
The Anvil TX and the Forge TX come complete with our innovative electrical management system that allows you to charge and use your equipment wherever you go. And if you need extra storage space for your aluminium toolboxes, steel toolboxes or other accessories, the Anvil TX comes complete with a big flatbed.
Tradesman trailers and more at T.C Boxes
Whether you're treating yourself to a rugged tradesman trailer or looking for a classic ute tray with all the features, you'll find it here. We're proud to be one of Australia's leading providers of ute toolboxes, truck under tray boxes, caravan boxes, canopies and other tradie necessities.
Questions? Concerns? Get in touch with our team today, and we'll do everything we can to help you.
Frequently asked questions
FAQ's
Below are some of the most commonly asked questions we get, if you havent found the answer you need, get in touch.
What sizes do your tradie trailers come in?
We offer two tradie trailers for sale: the Anvil TX and the Forge TX. The Anvil is a flatbed trailer that stands 2176mm high and 2221mm wide with a flatbed that measures 1500mm by 1400mm. The Forge TX measures 2200mm wide and 2175mm tall. And, of course, the removable extended roof storage only adds more room to your trailer.
Massive? Yes, these trailers are supported on an 8-leaf rocker roller suspension, heavy-duty leaf springs, and axles.
What colours are your tradesman trailers?
Our trailers come in a range of sleek, professional neutral colours that look seriously great wherever you go. The Forge TX is available in solid white, space grey or charcoal. The Anvil TX offers the choice between basic black, white or space grey finishes.
How much space do your trailers have?
When we say these trailers are spacious, we mean it. The Anvil TX tradie trailer boasts five huge drawers and seven spacious compartments, perfect for organising everything from large equipment items down to the smallest nuts and bolts. The Forge TX offers six huge sliding drawers and 11 massive storage compartments.
And that's not even with the roomy roof racks and extra open storage on the Anvil TX. If you're searching for a spacious tradesman trailer for sale, T.C Boxes is the place to go.
How heavy is a tradie trailer?
Both trailers have a tare mass of 1400 KG but can support much more weight — so don't be afraid to load them up with all the tools and equipment you've got.
Each trailer has a reinforced frame manufactured from premium galvanised steel and has a great suspension system, ensuring that these trailers can go wherever you need them to.
What else can I find at T.C Boxes?
It's easier to ask what we don't carry! In addition to the best tradesman trailers in Australia, we also offer ute toolboxes and under-tray toolboxes, fridge slides, ladder racks and dog boxes — we've got it all. Visit us online for Australia-wide shipping or stop by our Melbourne showroom and view our range in person.